Make sure your gift stands out at Christmas by giving the beauty-inclined teen in your life the tools to upgrade their skincare and makeup needs for the new year! These gifts will give them what they need to create bold new makeup looks or have their skin glowing from within:
15. COSRX Morning PH Cleanser
This gel cleanser foams up great, removes impurities, and helps balance the skin's pH while retaining natural oils and hydration. A solution for sensitive, acne prone skin.
14. Anastasia Beverly Hills Moon Child Glow Kit 
This mythical highlighter palette will make their selfies out of this world. Use it for a soft, natural glow or to make a loud statement at the school dance. The possibilities are endless.
13. SexyLook Mask Jewel Hydrating Hyaluronic Acid Collagen Gold Mask
This mask is made of gold foil that boosts the skin's metabolism. It also contains collagen and seaweed extract for plumper skin and moisture retention. This sumptous mask repairs irritated skin and any #maskmonday selfie in it will be pure gold.
12. Fenty Beauty Cosmic Gloss Lip Glitter
Whimsical and ethereal, this lip glitter is perfect for New Year's Eve! 
11. Sephora Color Switch by Vera Mona
The perfect hassle free way to start good makeup hygiene early. This simple brush cleaner is meant for seamlessly switching between different shadow colors on a brush but it also makes sure your brushes are staying in tip top, sanitary shape.
10. Peripera Oil Capture Pact
A great on the go skin saver to stick in their backpack, this solid powder brings a matte, smooth complexion to oily skin in the middle of the day.
9. CLIO Kill Brow Auto Hard Brow Pencil
This brow pencil is great for beginners still mastering the shape of their brows. With a light, natural finish, you can't go wrong.
8. Son and Park True Black Eyeliner Pen
This eyeliner is like a Sharpie for your eyes. The tip is a sponge with a point that makes applying the perfect wing easy.
7. Milk Makeup Tattoo Stamp Temporary Body Art
This pen applies a temporary tattoo stamp that comes in lots of choices-a star, heart, peace sign, happy face, or yin-yang. A unique way to amp up your look and take a stellar selfie.
6. COSRX Acne Pimple Master Patch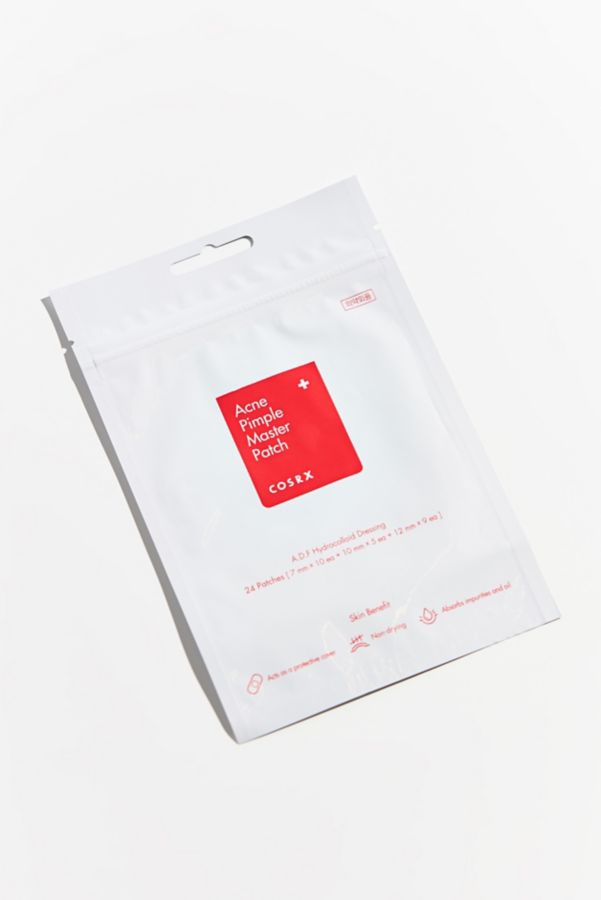 These patches are a great way to treat acne overnight. They're easy to apply and stay on well, offering protection from picking hands while also delivering anti-inflammatory, anti-bacterial ingredients to deal with breakouts fast.
5. Neutrogena Light Therapy Mask
This mask is a fun, effective acne treatment that brings the technology of the dermatologist's office to them. The mask emits blue light that targets acne-causing bacteria along with red light, which reduces acne inflammation.
4. Skinfood Avocado & Sugar Lip Scrub
Not only is this lip scrub super hydrating, it also comes in a little avocado that they'll love to show off. Plus, its all natural with avocado and shea butter oil.
3. Innisfree Green Holidays Palette
A simple combination shadow set that has shimmering copper and plum shades paired with a matte peach to soften the look. The perfect set to master the art of blending or create a bold ombre look.
2. Etude House Dear Darling Water Tint
This fruity lip tint is subtle, lasts, and moisturizes. Perfect for days when they're on the go and keeping it simple.
1. MISSHA All Around Safe Block Waterproof Sun Milk SPF 50+/PA++++
This sun block makes a great gift for those with acne prone skin. The rose root extract controls sebum production while the aloe vera extract keeps the skin moist and clean. Resistant to sweat and water, this versatile sunscreen provides protection from a range of sun damaging rays. Get the protection started early.
Featured Image via The Lovely Drawer